San Francisco Bay Area Plastic Surgeon
Meet Dr. Ramin Behmand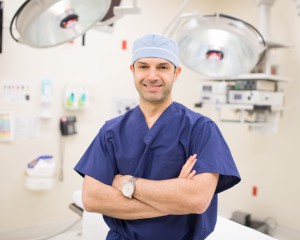 Dr. Ramin Behmand began his esteemed career in cosmetic surgery at the Case Western Reserve University School of Medicine in Cleveland, Ohio. He not only graduated with honors, he was also named a member of the Alpha Omega Alpha (AOA) Medical Honor Society. He continued his education with an intensive six-year training program in plastic surgery at the University of Michigan, located in Ann Arbor, where he rose to academic chief resident. From there, he expanded his proficiency across a multitude of complex surgical techniques, concentrating on the nuances of facial plastic surgery.
Certified by the American Society for Aesthetic Plastic Surgery (ASAPS), the American Board of Plastic Surgery (ABPS), the American Society of Bariatric Surgeons (ASBPS), and The Rhinoplasty Society, Dr. Behmand's expertise spans many procedures and treatments, including breast augmentation and breast lift, liposuction assisted body contouring, facial rejuvenation. Additionally, he also maintains active membership in the American Society of Plastic Surgeons (ASPS) and the Alpha Omega Alpha Medical Society.
In addition to heading his practice in Walnut Creek, Dr. Behmand makes time to educate residents and fellows as a clinical assistant professor of surgery in the Plastic and Reconstructive Surgery Division of University of California, San Francisco. For the last 10 years, he served as Chief of Plastic Surgery at John Muir Medical Center in Walnut Creek.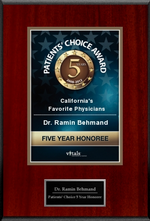 His extensive knowledge of advanced cosmetic procedures and surgical techniques has allowed Dr. Behmand to produce numerous abstracts, book chapters, and scientific publications in addition to presenting at national plastic surgery conferences. His comprehensive training empowers him to offer his patients safe, effective, and innovative plastic surgery treatments.
Dr. Behmand remains active in several prestigious medical associations in order to stay apprised of progressive surgical theories. A few of these renowned institutions include:
The American College of Surgeons – Fellow
The American Board of Plastic Surgery – Diplomate
The American Society for Aesthetic Plastic Surgeons – Member
The American Society of Plastic Surgeons – Member
The California Society of Plastic Surgeons – Member
Alpha Omega Alpha (AOA) – Honor Medical Society Member
Member of the Rhinoplasty Society
The Reed O. Dingman Society for Plastic Surgeons – Member
The American Society of Bariatric Plastic Surgeons – Member
The American Medical Association – Member

Facial Plastic Surgery and Rhinoplasty Fellowship, Zeeba Clinic- Dr. Bahman Guyuron
Additional awards and honors include:
Bay Area Top Doctor Award in 2019
Elected Regional Top Doctor in 2017
Castle Connolly Award  for "Top Doctor" in 2017 and 2018
Real Self Top Doctor -Top 10%
America's Most Honored Professionals 2016 and 2017 – Top 1%
Named as one of the San Francisco Super Doctors® in 2012
Named in Oakland & Alameda Magazine, "Top Doctors" of 2012
Chosen as one of America's Top Surgeons with the "Consumers Research Council of America" from 2011-2017
Received American Registry's Patient's Choice Award from 2008-2018
Received American Registry's Most Compassionate Doctors Award from 2008-2017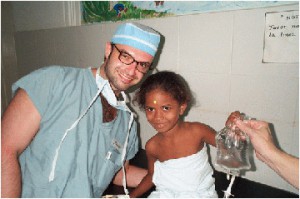 Philanthropy also holds a special place in Dr. Behmand's life. In conjunction with his work as a skilled plastic surgeon, he devotes substantial time contributing his expertise to disadvantaged individuals all over the world. Some countries in which he has had the pleasure of serving underprivileged communities include Colombia, Ethiopia, Haiti, the Philippines, and several other countries. The adults and children he works with often have no other outlet for surgical care, and he performs a number of procedures to help correct cleft palates, cleft lips, and various other deformities of both the face and body.
When not providing medical care for his patients, Dr. Behmand relishes spending time with family. Outside the office, Dr. Behmand enjoys scaling some of the world's greatest mountain ranges and highest peaks, including the South American Andes, the Russian Caucasus, Mount Everest in the Himalayas, Mount Kilimanjaro, Mount McKinley in Alaska, and various summits in Antarctica. He, his wife, and their four wonderful children are all active outdoor enthusiasts.
If you'd like to learn more about Dr. Ramin Behmand and the extensive range of cosmetic treatments and procedures he performs, please contact our office and schedule a consultation today.