Obagi® Skin Products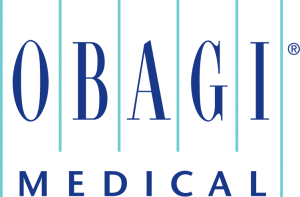 Skin care is the first and most essential step in helping to prevent premature aging of the skin. Maintaining good skin health slows aging and allows you to maximize the benefits received from other cosmetic treatments, such as a facelift, BOTOX® Cosmetic, or JUVÉDERM® and other fillers. Healthy, well-protected skin typically has better elasticity, stronger structure, and, most importantly, greater resistance to further aging. It is never too late to start a good skin care regimen.
Comprehensive skin care should address every aspect of skin health: cleansing, correction of previous damage, stimulation of healthy skin cell regeneration, and protection of the healthy state of your skin. We have had excellent success with the Obagi® Nu-Derm Skin Health Restoration system, which has shown versatility in different skin types and stages of skin health.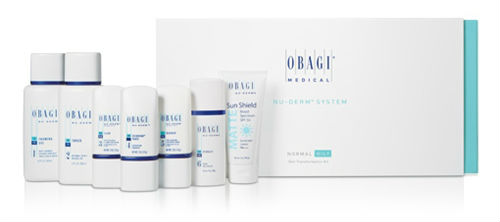 During your initial consultation, with either Dr. Ramin Behmand or one of his skin care consultants, your skin will be carefully evaluated to determine your skin's tone, moisture level, thickness, and fragility. By identifying your natural skin type, we can recommend the appropriate products of the Obagi® Nu-Derm System that are most compatible with your skin type. Some of the symptoms that may be treated with the Obagi® system include the following:
Hyperpigmentation
Photodamage
Dryness
Acne
Eczema
The Obagi® Nu-Derm System can be customized to help repair, treat, and maintain your skin to an optimal state of health.
Obagi® Nu-Derm Sun Shield SPF 50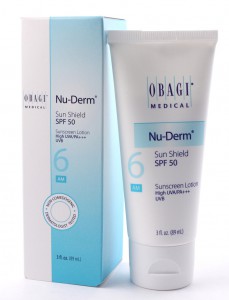 Obagi® Nu-Derm Sun Shield SPF 50 combines high UVB absorption and dynamic UVA blockage while providing an elegant matte finish. Non-whitening, PABA-free, and fragrance-free for all skin types.
Zinc Oxide 10.5%
Octinoxate 7.5%
Obagi® Skin Care Products Cost
$40-$485 (individual product or full system purchase)