Neck Lift
The neck is subject to the same age-related changes that the face is, and it is just as difficult to conceal them. If you are experiencing any of the following conditions, then you may want to consider a necklift:
Jaw line losing definition
Platysmal bands, or cords running from under the chin to the lower neck
Loose skin or fatty tissue on the neck
An indistinct transition between chin and neck
Every patient's situation is unique. The necklift that best suits your needs will depend on several factors, including your aesthetic goals, the extent of excess skin and laxness, and the existence of fatty tissue. There are several neck rejuvenation procedures to consider. Below are common treatments performed and the indications for each.
Chin and Neck Liposuction Procedure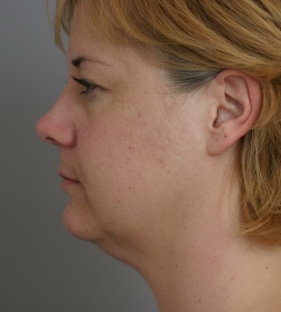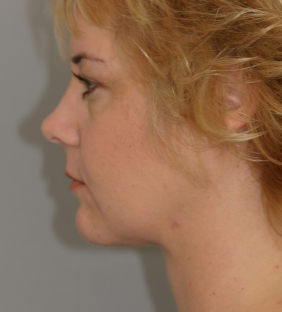 BeforeAfter
View More
One of the most recognizable features of youthful appearance is a clearly defined jaw line and an appealing angle from the chin to neck. When these features are shapeless, the result can make a person appear older or heavier than they feel.
If you are concerned with the appearance of your jaw, chin, and/or neck region due to softness or lack of definition, liposuction may be able to help alleviate these issues. Best suited for those with minimal excess skin, liposuction of the neck is a minimally invasive surgical procedure that removes fatty tissue through inconspicuous incisions using a suction device specifically created for this purpose.
Once the procedure is complete, the patient is expected to take at least a week off work to recover. Some bruising and swelling may occur.