NeoCutis
"Bringing the power of medical research to skincare."
 Discovered through years of medical research conducted for wound healing and burn treatments, PSP®, Processed Skin Cell Proteins, is the newest generation or an optimal, naturally balanced blend of proteins which include human growth factors, cytokines and interleukins for beautifully ageless skin. Laboratories worldwide have long recognized the restorative power of proteins for skin rejuvenation.
 NeoCutis products with PSP® have been clinically shown effective in:
     Skin Rejuvenation
     Post-Procedure Skincare
     Care of Sensitive and Stressed Skin
     Ideal for

any

skin type
 Each product helps to diminish signs of aging as it soothes stressed and irritated skin. All NeoCutis products are:
     Dermatologist Tested
     Free of Synthetic Colors Additives
     Free of Synthetic Fragrances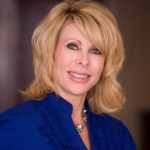 Our own LeeAnne Marino has used NeoCutis products for 10+ years and has seen beautiful results first hand. She was able to reverse the signs of 35 years of sun damage with the power of PSP® .
 Please contact our office for a complimentary consultation for NeoCutis with LeeAnne, Anna or Ashley.